This is my story, the story that taught me that it is never too late to chase your dream and change your life.
It was a hot summer, I was drinking beer on the beach during my summer vacation. And it hit me – I really wanted to be Zumba instructor. One month later I went to a Zumba instructor training, I got my license and it all started. My colleagues and friends supported me in my classes and two months later I was a successful Zumba instructor with beautiful group, full of energy and enthused people, who loved my classes. It was a dream come true.
So far, so good. Not a big deal, you may say. But it was really a big deal for me. First, I was never a girl, who liked sports. On the opposite, I was overweight, 33-years old and all my life I've been working as a journalist. There were people who said that my dream is stupid and impossible. And I am so glad that I proved them wrong. Now you see why my new job and my new passion is a really big deal.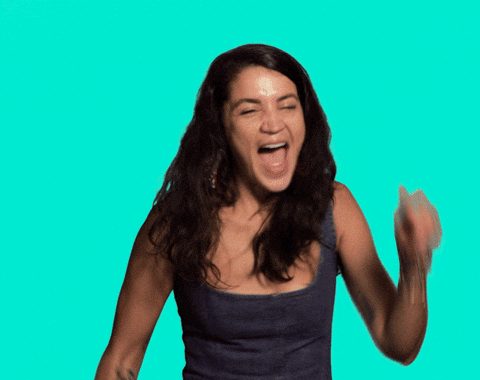 There was one time during my class when I looked at the mirror and saw that all my students were smiling and enjoying the music, the dances and were happy. I made them happy. I remember this was the moment I realized the biggest lesson in my life. It is never too late to make your dream come true, everyone has the right to have a dream and chase it. And anyone who tells you that your dream is stupid or you are not good enough is wrong.
Now I have more dreams, some crazy ones, some boring ones and some impossible ones. But I promise you, when I make them come true, I will tell you about it.
Nadya
Hey, guys!

I am Nadya and I love talking about myself, so you're gonna be hearing from me a lot ;)
I am crazy redhead, who adores her friends, loves to travel (but doesn't do it enough) and is as honest as the day is long.
See you around!